Mark your calendar:
November 23rd, 2017
The Canadian Western Agribition Hereford Sale


December 9th, 2017
The Hereford Designer Genes Event - December 10th, Shrewsbury, England
December 10th, 2017
The Season Finale, Hereford, Olds, Alberta


March 4th, 2018
4th Annual Elite Genetics Bull Sale, RSK Sale Barn, Douglas, MB
---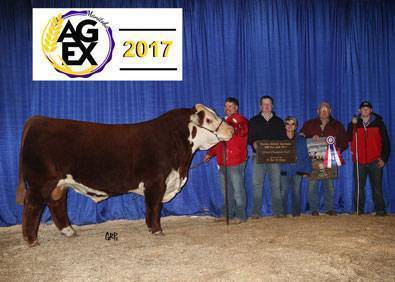 RSK E 2046 Digby ET 20C was crowned Champion Bull At the 2017 AG EX Hereford show in Brandon, MB. He was also the 2017 Harding Supreme Champion Bull and the 2017 Summer MOE show Champion Bull.

RSK Farms also had 5 class winners and 5 division champions including: Champion Senior Heifer Calf, Champion Heifer Calf, Champion Senior Yearling Female, Champion Senior Bull Calf, Champion Bull Calf, Champion Senior Bull, Champion Bull and Reserve Champion Bull as well as Premier Exhibitor. In the Little Lady Classic RSK Farms was named Champion Hereford Heifer and Reserve Champion Hereford Heifer! A Special Thank You To our amazing crew!
The Operation
RSK Farms is a family-run mixed farm which began operation in 1984. We are located approximately 14 kilometers east of Brandon, Manitoba, Canada along the Trans-Canada Highway.
RSK Farms breeds approximately 120 females which consist of Purebred Polled Hereford and Commercial Cross cattle, with a goal of calving 200 Hereford calves a year. The land base consists of 3 ½ sections of both owned and rented land which is into annual crop, rotated perennial and annual pasture, for forage production and grain and hay sales.
RSK Farms uses AI and ET breeding strategies to source some of the breed's top genetics and in turn use our top producing females to create quality offspring that display improved consistency, performance maternal traits and carcass. Genetics from RSK Farms have been consigned to many sales over the past years and can be found throughout North America and the Globe. RSK Farms has had great success over the years showing and exhibiting cattle across the country.
RSK Farms is proud to co-host the Elite Genetics Bull Sale in March that is held in Neepawa, MB. As well as co-host the Elite Genetics Online Sale which features our best females in October.
Our Mission
"RSK Farms is dedicated and passionate about raising Hereford Livestock. Our goal is to continuously breed and improve Hereford cattle in order to provide a functional and marketable product to commercial and purebred customers. Our mission is to be recognized by our customers and associates as breeders of high quality, profitable Hereford livestock and genetics. Our attitude towards our business embraces a strong family devotion to the farming way of life, combined with friendly and knowledgeable customer service, in which you can trust."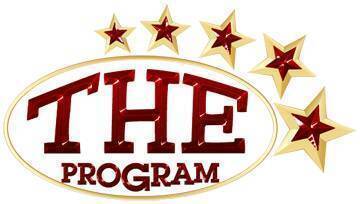 Welcome
RSK Farms welcomes you to browse and look over what we have to offer. This website will keep you informed on what's happening at RSK Farms. We are always pleased to take you on a farm tour when you are in town or any time you are driving by for that matter.